Agris Veinbergs 
Agris, founding member of the London Gravel CC, dedicated to promote human wellbeing in the context of cycling. Enthusiastic about cycling since age of 5, when he's got his first bike as a birthday present.
Has been unknowingly 'gravel cycling' already two decades ago, when smashing city roads and country trails on his old school MTB's.
The club serves as platform for likeminded people to share their enthusiasm about the bikes, exchange exciting routes, explore new trails and places, learn some tips & tricks, socialise, and find new friends above all.
While running the LGCC as a regular cycling club, we see that the traditional model needs a radical update, especially after we have discovered the true value of the cycling in this post-pandemic world.
We are experimenting, innovating and introducing new ideas and tools, to make the club as relevant and diverse, as the gravel riding itself is.
Gravel riding is the most versatile type of cycling on the widest possible range of bike types, suitable for casual countryside explorers, fitness addicts and hard-core gravel grinders.
And the best part of it is, that the adventure can start right on your doorstep, as the gravel bike will handle any terrain.
See you on two wheels!
---
Garrett Turbett
Garrett started competitive sport at a young age, taking part in cycling, athletics and martial arts. In over 30 years of endurance sports, he has competed extensively in running, cycling and triathlon.
It was in triathlon where he raced on the elite circuit for Ireland and was fortunate to stand on a few podiums.
He has also coached for a number of athletics, cycling and triathlon clubs and has helped athletes from club to international level.
Garrett has lived in North London for nearly 30 years so has a good knowledge of Hertfordshire's lanes and trails.
He's currently training for some longer multi-day rides and will be leading out regular rides from North London.
His cycling goals for 2021 include cycling from Cornwall-to-London in July and completing the 200 mile London-OxBridge loop in August.
Pic. On a lane somewhere near Harpenden, Hertfordshire.
Instagram: @garrett_sfe
Strava
---
 Paul 'Straitty' Straitt
He's an all-round cyclist who tried,
To keep his wheels rolling outside,
Mud, road or gravel,
Have bike will travel,
Spread the word, just get out and ride.
---
Dan Ricketts
Dan. Special Needs Teacher. Aversion to riding on roads. Bit of a map geek. Far too much time spent with 3 tabs open on Komoot, Google Satellite and OS Maps to compare coloured lines and playing the games "is this a bridleway I see before me" and "How to get from A to B with no roads". Having rediscovered a love of riding whilst on holiday in the Lake District in 2018 and trying to navigate with a phone that didn't want to do GPS tracking, maps have become something of an obsession for me. Komoot is now my go-to tool when planning and riding. 
It was Komoot that brought me into the fellowship of the London Gravel CC.
Browsing local rides to "borrow" ideas for routes, I came across an upcoming ride with LGCC and spotted it heading for a section of road known locally as "The Crooked Mile" - it's actually 5 miles but who cares about the name - what matters is it's not one for cyclists. Think of riding a road lined with Hawthorn hedge verges whilst being chased by HGVs using it as a return. So I suggested a nice gravelly reroute on a bridleway. It seems to have worked well and here I am, sharing my burgeoning knowledge of how to avoid asphalt. I'm now all-seeing oracle and like any cyclist, handy hints and titbits of local geography are always welcome. 
And best of all, with LGCC being a most welcoming crew, the fact I ride a 29er MTB and not a drop barred graveller isn't held against me. You might leave me behind on some smoother surfaces but I'll enjoy trying to catch up on the techie stuff. Besides, leave me behind and you might not find the snack stop!

Twitter and Komoot handles - @CyclingDan
---
Kevin Wright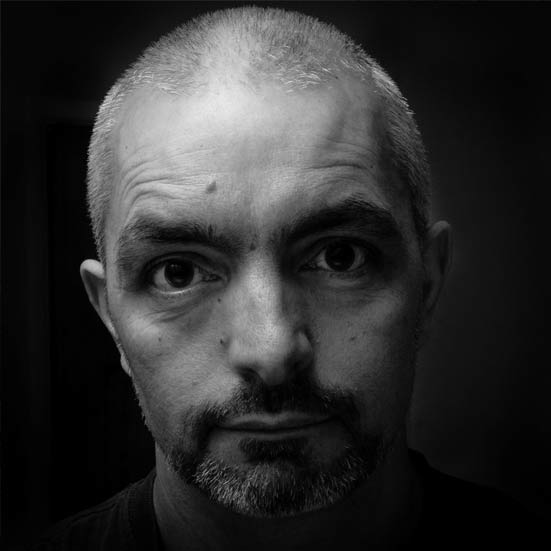 ---
Arun Barua
---
Seb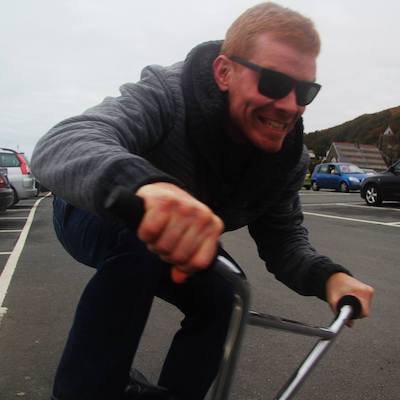 Seb is always ready to go riding and get dusty on some far out country lane. He has been riding bikes all his life. Gravel riding seemed like a natural progression. His favourite part of near London area to go riding is Surrey with all its trails and hills.
---